Please read the following post regarding change in protocols during the current public health emergency | Situation Update
One day waiting period
No same day adoptions are allowed. Adopting an animal is a serious commitment and should not be taken lightly. We encourage multiple visits to ensure you find the companion most suited to your lifestyle.  We consider the one-day wait starting from the time an application is received and approved.
Cat Prices
Cat Prices: $92.70 +tax (we do not accept checks for adoptions)
Includes: basic kennel vaccinations (feline distemper), de-worming, de-fleaing, ear checks, spaying and/or neutering, and a free rabies vaccination certificate honored at our local Animal Care Clinic. Upon request, we can conduct blood tests for an additional fee of $15.
We require that cats leave in a carrier.  We do sell carriers at our shelter. Learn more about our shelter store here | Shelter Store
Dog Prices
Dog Prices: $185.40 +tax (we do not accept checks for adoptions)
Includes: basic kennel vaccinations (canine distemper/bordatello), de-worming, de-fleaing, ear checks, spaying and/or neutering, and a free rabies vaccination certificate honored at our local Animal Care Clinic. Upon request, we can conduct blood tests for an additional fee of $15.
You can bring your own collar and leash at the time of adoption, or you can buy what you need at our shelter.  Learn more about our shelter store here | Shelter Store
Adopting a dog is a big commitment.  Learn more about how to choose a new dog for your family and how to be prepared with this Adopting a Shelter Dog Guide | Adoption Guide
Shelter Store
Great River Rescue sells some of the basic items needed when adopting your pet such as collars, leashes, carriers, and litter boxes.  When you purchase from Great River Rescue you will be buying quality equipment from knowledgeable staff and you will be benefiting the animals in our care.  Please consider buying the items you need from Great River Rescue.
List of Items and Prices | Shelter Store Prices
Microchips
Great River Rescue offers Indigo ISO microchips from AKC Reunite for just $27.81.  Microchips are available upon adoption or anytime our kennel coordinator is on site. You can call ahead to make sure our kennel coordinator will be here. The microchips come with Prepaid enrollment.  We will have you register the chip before leaving the shelter. There is no additional cost for the registration. The presence of a microchip greatly increases the chances of a lost pet being returned.  Learn more about microchips here: AKC Reunite
Trial Period
We understand that not all adoptions will work out. Therefore, we allow all adopters a period of time in which they may bring the animal back to Great River Rescue and receive a voucher good for another adoption within a year. Adopters are expected to remain in contact with Great River Rescue if they are concerned about their new animal adoption. Adopters who suddenly attempt to return an animal without communicating with us previously may be turned away.
Medical Treatment
Great River Rescue is committed to adopting out animals in good faith.  All known medical, physical, behavioral conditions, and special needs have been disclosed to the prospective adopter.  Any costs incurred relating to any disclosed or pre-existing condition are the adopter's responsibility as of the date of adoption.
Special Needs Adoptions
Some of our animals are listed as "special needs pets." These animals may have behavior or health issues, or maybe they have just been at the shelter for an extended period of time. These animals are available at a discount because of our Special Needs Fund which offsets the cost of the adoption. 
Holding Animals
Great River Rescue does not, under any circumstances, hold animals waiting to be adopted. Any potential adopter who waits beyond the one-day waiting period to pick-up the animal does so at his/her own risk. We will not guarantee that the animal will still be available for adoption if an adopter waits.
Reclaiming Animals
If you find that your cat or dog has been placed at Great River Rescue due to being picked up by Animal Control (or for any other reason), you may reclaim your animal at a cost of $50.00 plus $20.00 a day each day the animal is at our shelter. You can re-adopt your pet if our adoption costs are less than the stay. Proper I.D. is required to reclaim your pet.  Owners are expected to provide proof of ownership at the time of reclamation which may include photos, vet records, local government registration, microchip registration, or Pedigree registration.  Owners will be required to complete an application to adopt and demonstrate the ability to provide a stable home, a safe environment, necessary veterinary care and nutrition, basic training, identification and companionship for the pet.
Reclaim Fee Chart
Dog
Cat
Same Day as Arrival
$50
$50
Day After Arrival (Day 1)
$50
$50
Day 2
$70
$70
Day 3
$90
$90
Day 4
$110
$100
Day 5
$130
$100
Day 6
$150
$100
Day 7
$170
$100
Day 8
$190
$100
Day 9
$200
$100
Day 10 and beyond
$200
$100
Fostering Animals
Foster-to-Adopt – Great River Rescue maintains a 100% spay/neuter policy.  Animals are not spayed/neutered until they are at least 16 weeks of age.  Also, sometimes animals can not get into the vet clinic due to scheduling conflicts for several weeks or longer.  Therefore, if someone wishes to adopt an animal that has not been spayed/neutered yet, they are required to foster the animal until it is spayed/neutered.  After the surgery, the foster parent has the first choice to officially adopt the animal.  Animals in our foster-to-adopt program belong to Great River Rescue and are placed in the care of a foster parent. Animals that have not been spayed/neutered yet may not go to foster homes greater than 30 miles from our Rescue unless the adopter agrees to spay/neuter the pet at their own vet and at their own expense. Out of Area Foster Guidelines
View the Spay/Neuter Agreement | Spay/Neuter Agreement
Fostering animals with medical or behavior issues – Sometimes animals become sick or injured and would recover better in a home setting.  Other times animals have behavior issues and might benefit from being in a home with someone who can work directly with the animal on those issues.  Still other times the Humane Society has pregnant or nursing animals that need to be in a home where they can be attended to as necessary.  For all of these occasions Great River Rescue may seek foster parents to temporarily provide care for animals.  These parents do not generally intend to adopt the animal(s), but may still choose to do so after the temporary foster period is over.
Pet Safe Housing Program – Great River Rescue has teamed up with Northwoods Battered Women's Shelter to provide temporary foster care for their clients.  More information can be found on the Pet Safe Housing Page | Pet Safe Housing
Surrendering Animals
If you can no longer keep your cat or dog and wish to surrender it to Great River Rescue, please call us and let us know. We will want to know why you need to surrender the pet, and get as much information about your pet as possible. We take animals by appointment only and will set up a pre-intake meeting with you and your pet. At that time, we will have you fill out intake paperwork, and get your pet vaccinated. We require a $10 fee for this appointment, and we ask for a $50 surrender donation overall. If you can't afford the surrender donation, we will not turn you away, but the $10 fee is required.
We will accept animals depending on space and resource availability. You may also choose to bring items associated with your pet such as their pet bed, dishes, favorite toys, food etc.  We will call you once we get to your name on our waiting list.  We only go back as far as two months on the list.  If you have been waiting two months or longer and have not been called, please call us again to make sure you remain on the list.
We do not accept dogs that are overly aggressive, show signs of kennel rage or bite. We do not accept feral or semi-feral cats or kittens that cannot be safely handled.
Check out these alternatives to surrendering your pet from the Animal Humane Society in the Twin Cities | Click Here
You may provide us with your information and information about the pet you would like to surrender using the following link: Waiting List. Our kennel coordinator will contact you with any questions, or to schedule an intake appointment when space permits. We try our best to be proactive with the waiting list and stay in touch with you regarding the animal(s) you would like to surrender.  Please know that due to limited time and resources along with the number of requests we receive, we may not be able to contact you regarding your request for surrender.  If you have not been called within one month, please call us back to check on your status on our list. Also, if we are not able to get in touch with you after a few attempts, we will remove you from our list. Please be sure to provide us with a good phone number and email you check regularly.
Adoptapet.com and the Petco Foundation now offer a website for rehoming animals for private citizens. This may be a good option for you if we are not able to take your animal at our shelter. Learn more about it and get started by clicking the badge below: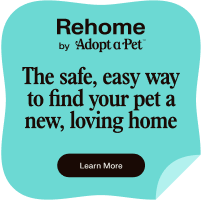 Learn more about Rehome through this video:
Why the Waiting List????
We understand that it can be frustrating when trying to surrender an animal to give it a better life and we are not able to take it in right away.  We also understand that it may be confusing when we have so few adoptable pets at times.  At Great River Rescue, we practice something called "managed intake."  This is a practice in which we take animals in by appointment only.  We do this to ensure we have the time, energy, and resources to properly care for every animal that comes to our shelter.  When we are able to effectively manage the intake of new animals we can help more of them in the long run.  We also want people to know that while our adoption floor may not always be full with animals, our quarantine and intake areas might be.  We have very limited space in our intake areas, and this sometimes prevent us from taking in a higher quantity of animals.
It is our goal to someday be able to take-in animals on the spot and provide for their needs no matter what the situation.  In order to that we need to continue to grow responsibly.  Thank you for being patient and understanding this policy.  Of course, we want to help you responsibly care for and/or rehome your pet.  Even if we can't take in an animal immediately, we are here to support you.
Stray Animals
If you find a stray animal and live within the city of Bemidji, please contact the city at 333-9111.
If you find a stray animal and live in Bemidji, Northern, Frohn, Grant Valley, Ten Lakes, or Port Hope Townships, or the city of Tenstrike, please contact animal control at 760-6651.
If you live outside of the areas listed above, Great River Rescue may be able to take the animal for a fee of $25 depending upon space availability. If there is no space, you will be added to our waiting list.
Found a kitten or kittens outside and don't know what to do. Check out this poster: Kittens Found Outdoors Poster
Reporting Animal Cruelty, Neglect, or Abuse
Great River Rescue believes that all animals should be treated with dignity, care and respect. We take reports of cruelty, neglect, or abuse very seriously. However, we do not have the expertise, resources, or authority to investigate any claims. Please contact local law enforcement and the Minnesota Federate Humane Societies. Make sure you as much information about the situation as you can, especially the address where the incident(s) has occurred.
You can call the Minnesota Federated Humane Societies at 612-866-8663 or email them at mnfedhumanesocieties@gmail.com.
Visit the Minnesota Federated Humane Societies | Click Here
Petfixers
In early 2020, Great River Rescue acquired Petfixers, a low-cost spay/neuter clinic for qualified low-income pet owners and caretakers. From April through November, we hold once-monthly spay/neuter clinics that include preventative care treatments. The program relies on volunteer service and partner veterinarians working for a reduced rate to be successful. Each month, approximately 60 – 70 animals are altered. To learn more visit Petfixer.org.
Policy Documents
Adoption Policy | Adoption Policy
Foster Policy | Foster Policy
General Policies | General Policies
Euthanasia Policy | Euthanasia Policy