Adoptable Dogs
Adoptable Cats
Featured Pet
Klein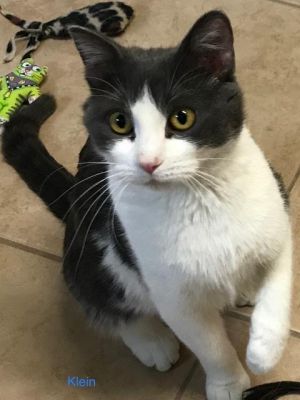 Hallo, my name is Klein, and I am a purrfekt little hauskatze (that means house cat in German, and my name is German for small!) When I came here to Great River Rescue I had Kätzchen, little baby kittens, in my belly. Now they've all grown and gone to their forever homes, and I'm just waiting for mine! If you're looking for a good German katze who's sweet, playful, and loves to talk, please come visit me today.Visit http://www.greatriverrescue.com/adoption-2/ to learn more about our adoption services.
Fun Facts
Great River Rescue provides vaccines, flea/tick treatment, dewormers, grooming, blood tests, and more to our shelter pets.
Latest Facebook Posts
Great River Rescue houses approximately 70 homeless dogs and cats while a suitable forever home can be found. The shelter provides quality care the animals, spays and neuters all animals, and helps educate the public on pet care. The shelter is funded by community donations, and service fees.