Adoptable Dogs
Adoptable Cats
Featured Pet
Myron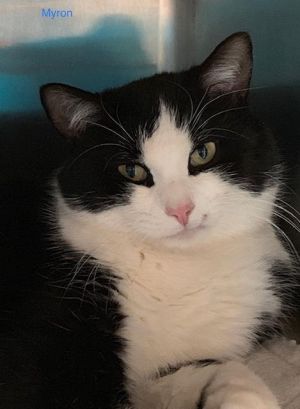 Hi Moo: My name is Myron and i am hoping for my loving forever home. I was found outdoors by myself and was taken by a nice person who took me to the vet and gave me a safe warm place to stay until they had room for me here. My person would have loved to keep me, but the other kitty did not like me very much. She said that I am very sweet and love cuddles. Please stop in and meet me today.Visit http://www.greatriverrescue.com/adoption-2/ to learn more about our adoption services.
Fun Facts
Great River Rescue provides microchipping service. Microchips greatly increase the odds of finding a lost pet.
Latest Facebook Posts
Great River Rescue houses approximately 70 homeless dogs and cats while a suitable forever home can be found. The shelter provides quality care the animals, spays and neuters all animals, and helps educate the public on pet care. The shelter is funded by community donations, and service fees.