Adoptable Dogs
Adoptable Cats
Featured Pet
Bellamy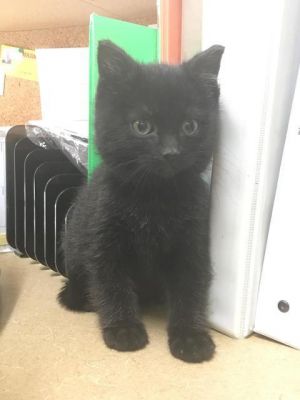 Sup? I'm Bellamy. The sweet, shy, and feisty sister to my siblings. I like my siblings was picked up on a cold November day and brought to the shelter from the pound, and I would much rather be inside than out after being stuck in the cold. I would like to have lots of people in my new family to take care of me and pamper me as well as to help me become a bit more social since I am a little shy with people right now. I love boxes so if you have a lot of boxes in your home that you would like to share or do something with please stop by and see me. I would love to help you find a use for those boxes!Visit http://www.greatriverrescue.com/adoption-2/ to learn more about our adoption services.
Fun Facts
The average number of litters a fertile cat produces is one to two a year; the average number of kittens is four to six per litter.
Latest News

Latest Facebook Posts
Great River Rescue houses approximately 70 homeless dogs and cats while a suitable forever home can be found. The shelter provides quality care the animals, spays and neuters all animals, and helps educate the public on pet care. The shelter is funded by community donations, and service fees.
Great River Rescue
5 days ago
The need is huge, but we know this community will continue to step up to meet the need. Not everyone is able to give, but if you are, please consider Great River Rescue with your end-of-year giving. We can't do this work without you!
http://www.greatriverrescue.com/legacy-giving-2017/
Legacy of Giving 2017 - Great River Rescue
Legacy of Giving 2017 Each year, Great River Rescue works to save, care for, and find homes for hundreds of companion dogs and cats. We take-in stray, relinquished, abandoned and otherwise homeless pets and...