Adoptable Dogs
Adoptable Cats
Featured Pet
Neon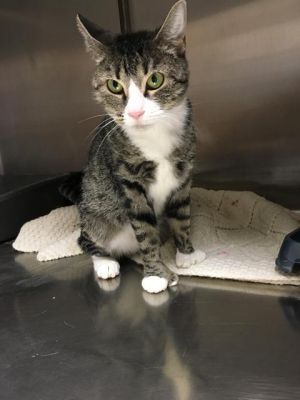 Hey there! I'm Neon. I have a beautiful bright and shiny personality and will always keep you guessing as to what I am thinking. I love exploring and eating but that kind of goes hand in hand I burn off all my food energy while exploring. I would love to explore the hearts and home of a new forever family. Especially around this time of year. I was picked up the animal control before coming here and boy am I glad I was. I would much rather be in a nice warm and loving place like this than stuck out in the cold. Will you please share your warm and loving home with me? I promise to bring you all of the love and joy I possibly can to you home and family and I will love you forever. Please stop in and see me soon so I can fill your life with brightness.Visit http://www.greatriverrescue.com/adoption-2/ to learn more about our adoption services.
Fun Facts
Great River Rescue invests about $500 in every animal we care for.
Latest Facebook Posts
Great River Rescue houses approximately 70 homeless dogs and cats while a suitable forever home can be found. The shelter provides quality care the animals, spays and neuters all animals, and helps educate the public on pet care. The shelter is funded by community donations, and service fees.
Great River Rescue
21 hours ago