Events Calendar
Upcoming Events
---
Other Event Information
Adoptable Dogs
Adoptable Cats
Featured Pet
Heidi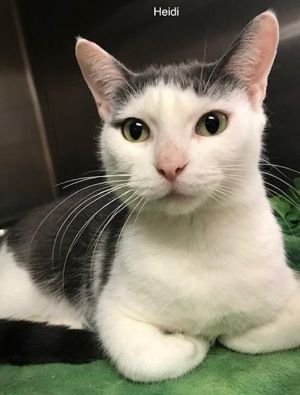 Hi Moo: My name is Heidi and I came to Great River Rescue to find my loving forever home. I was taken in by a nice couple who kept me safe and warm. I was a little beat up but I am recovering. I am a super sweet lady and would love nothing more than to sit on your lap and purr and be petted. Please stop in and meet me today.Visit http://www.greatriverrescue.com/adoption-2/ to learn more about our adoption services.
Fun Facts
Each year, approximately 1.5 million animals are euthanized (670,00 dogs and 860,000 cats). -data taken from ASPCA.org
Latest Facebook Posts
Great River Rescue houses approximately 70 homeless dogs and cats while a suitable forever home can be found. The shelter provides quality care the animals, spays and neuters all animals, and helps educate the public on pet care. The shelter is funded by community donations, and service fees.