Category:
Special Needs Adoptions
Adoptable Dogs
Adoptable Cats
Featured Pet
Milton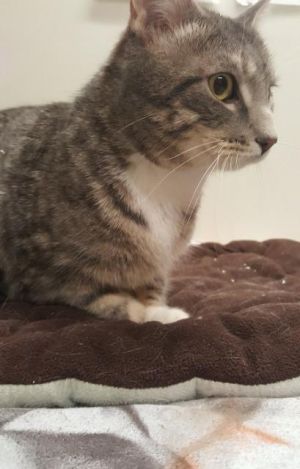 Hi Everyone: My name is Milton and this is my second time in Great River Rescue. My forever home was only temporary through no fault of my own. I am a sweet loving boy who is now searching for his new Forever loving home. I am not too sure why I am back here, but I miss the snuggles and security of sleeping next to a human. For now, a kennel will have to do. Please come and meet me today so that we can start our lives together. Love MiltonVisit http://www.greatriverrescue.com/adoption-2/ to learn more about our adoption services.
Fun Facts
Great River Rescue depends greatly on volunteers. Each month volunteers log about 150 hours of service.
Latest Facebook Posts
Great River Rescue houses approximately 70 homeless dogs and cats while a suitable forever home can be found. The shelter provides quality care the animals, spays and neuters all animals, and helps educate the public on pet care. The shelter is funded by community donations, and service fees.
Great River Rescue
21 hours ago