Category:
Special Needs Adoptions
Adoptable Dogs
Adoptable Cats
Featured Pet
Crow (white)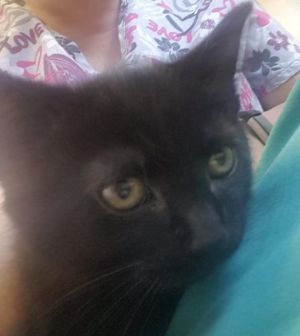 Hey There: My siblings and I came to Great River Rescue with our mom. Our mom was on her own for quite a while and was taken in by a nice family once they realized we were in her belly. Our mom did not really trust humans at first, but she had us to worry about and needed a safe place for us to grow up. Our mom eventually learned to trust the family and we all got to grow up in a safe environment. Once there was room for us at the rescue, we came here. We are all looking for our forever loving home. Please stop and meet us today.
Fun Facts
Many strays are lost pets who were not kept properly indoors or provided with identification.