This page sponsored by:

Dog Prices
Dog Prices: $185.40 +tax (we do not accept checks for adoptions)
Includes: basic kennel vaccinations (canine distemper/bordatello), de-worming, de-fleaing, ear checks, spaying and/or neutering, and a free rabies vaccination certificate honored at our local Animal Care Clinic. Upon request, we can conduct blood tests for an additional fee of $15.
You can bring your own collar and leash at the time of adoption, or you can buy what you need at our shelter.  Learn more about our shelter store here | Shelter Store
Fill out an online application to adopt
If our Petfinder Listings are down, you can always see our pets on Adoptapet.com | Click Here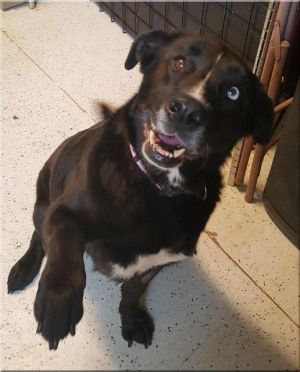 Black Labrador Retriever, Husky
Spayed/Neutered
Up-to-date with routine shots
Hi there: my name is Willow and I came to Great River Rescue after the shelter i was at was getting a bit too crowded. So i decided to make Bemidji my new home. I now need a home where I can lounge around and hang out. I would not mind a long walk by the lake on occasion either. Please come and meet me today so that we can begin our loving forever lives together Love WillowVisit http://www.greatriverrescue.com/adoption-2/ to learn more about our adoption services.
Adult, Female, Large